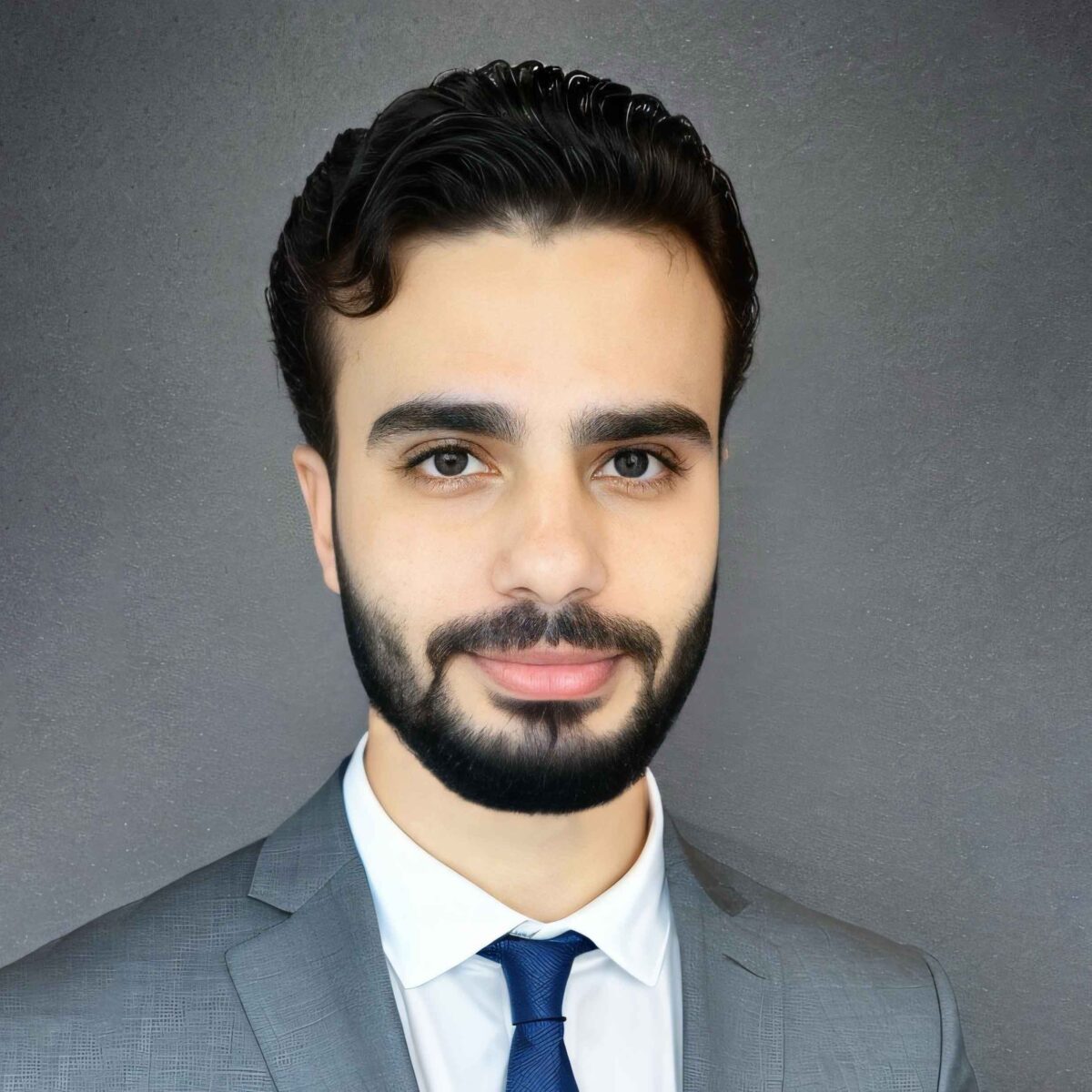 Turning passion into progress, each step is a brushstroke in the canvas of success. Innovation is the palette, and the journey is the masterpiece.
Ahmed ElMekawy is a versatile professional renowned for his expertise in marketing, SEO, and entrepreneurial endeavors. Hailing from Egypt and currently based in Kuala Lumpur, Malaysia, Ahmed has carved a distinct path marked by academic excellence, leadership roles, and a dynamic career that spans various industries.
Strategic Business Development
With a proven track record in business development, Ahmed demonstrates a strategic approach to identifying and capitalizing on new business opportunities. He leverages market insights, industry trends, and a keen understanding of client needs to drive growth initiatives. His ability to cultivate and nurture relationships has resulted in substantial increases in client acquisitions and revenue.
Digital Marketing Expertise
Ahmed possesses a strong foundation in digital marketing, evidenced by his role in creating and managing the successful website, mekawyat.com. He has a nuanced understanding of SEO, content creation, and website design. Additionally, his YouTube channel, @mekawyat, with 20k subscribers, showcases his proficiency in video editing, content creation, and social media management, making him a versatile digital marketing professional.
Interdisciplinary Analytical
Backed by a Bachelor of Business Administration (BBA- Hons) and a background in IT, Ahmed brings interdisciplinary analytical skills to the table. His ability to navigate both business and technology landscapes positions him as a valuable asset. Whether it's interpreting market data, optimizing digital platforms, or developing innovative solutions, Ahmed's analytical acumen bridges the gap between business strategy and technological implementation.
"In the tapestry of possibility, the threads of dedication and innovation weave a story of boundless potential. Navigating challenges with a spirit of relentless pursuit, the journey unfolds in a symphony of entrepreneurship and marketing mastery. Every success becomes a stepping stone to greater heights—a testament to the endless horizons when passion takes the lead."
Ahmed's academic journey began at Kafr Almrazeka High Secondary School in Egypt, where he demonstrated a keen interest in the scientific field, securing an outstanding final grade of 95.12%. This early academic success set the stage for his future pursuits.
Continuing his educational journey, Ahmed pursued a Bachelor's degree in Business Administration (Hons) (BBA) at Albukhary International University (AIU) in Alor Setar, Malaysia. Graduating in 2022, he not only earned his degree but achieved the top rank with a Current CGPA of 3.78 out of 4.00.
Mekawyat.com's remarkable growth, reflected in its global ranking of 122,000 on the Alexa index, underscores Ahmed's strategic vision and effective execution, positioning the platform as a global leader in scholarship news with a tangible impact on education worldwide.
Under Ahmed's leadership, Mekawyat.com has evolved into a leading Arabic scholarship news platform, providing comprehensive and timely information to empower aspiring scholars across the Middle East.
Ahmed's founding of Mekawyat.com showcases his entrepreneurial spirit, driven by a passion for supporting students in their pursuit of scholarships.
Ahmed's entrepreneurial journey as the Founder of Mekawyat.com reflects not only his visionary leadership but also his commitment to fostering educational opportunities. Originating from a passion for supporting students in their pursuit of scholarships, Ahmed established Mekawyat.com as a trailblazing Arabic scholarship news platform headquartered in Kuala Lumpur.
His leadership has been instrumental in propelling Mekawyat.com to unprecedented heights, transforming it into a cornerstone resource for students across the Middle East. The platform stands as a testament to Ahmed's dedication to providing comprehensive and timely scholarship information, empowering aspiring scholars with the knowledge needed to navigate the intricate landscape of educational opportunities.
Mekawyat.com's meteoric rise, evident in its global ranking of 122,000 based on the Alexa index, underscores Ahmed's strategic vision and effective execution. This achievement not only positions the platform as a leader in scholarship news but also highlights Ahmed's ability to create and nurture initiatives that make a tangible impact on a global scale.
Beyond numbers, Mekawyat.com represents Ahmed's commitment to facilitating access to education and unlocking the potential of students worldwide. His entrepreneurial spirit, coupled with a genuine passion for education, continues to drive Mekawyat.com towards even greater heights, making it a beacon of opportunity for countless individuals seeking academic excellence.
We Will Help You Every Step Of The Way
"In the realm of opportunities, innovation is the brushstroke that paints success. Embrace the journey, and let dedication sculpt the masterpiece of your potential."
Marketing and Sales Expertise
Holistic Business Contributor
Ahmed's role extends beyond specific tasks, playing a pivotal role in the overall business growth. His versatile marketing and sales skills contribute not only to immediate responsibilities but also align with broader objectives of enhancing market position and profitability.
Proactive Sales Strategist
As a proactive Marketing & Sales Manager, Ahmed actively identifies and pursues new sales opportunities through diverse channels, emphasizing his ability to drive revenue growth and expand market reach.
Market Research Expertise
Ahmed applies his expertise in market research to glean valuable insights, showcasing analytical prowess and a strategic mindset crucial for informed decision-making in the dynamic marketing landscape.
Professional Growth and Dedication
Ahmed's journey at Premium Entrepreneur Consultant SDN BHD, evolving from intern to Marketing & Sales Manager, reflects his unwavering dedication and continual professional development within the marketing and sales domain.
Ahmed's excellence is not just limited to academia and business. He has garnered numerous awards and recognitions, including the prestigious Vice Chancellor Award of AIU for Business Administration in 2022. His achievements also extend to winning a Gold Medal in a pitching event, being recognized as the Best Pitcher for a Social Business Writing Proposal, and securing a Silver Medal in a short film competition.
As a marketing enthusiast, SEO expert, and entrepreneur, Ahmed's skill set is expansive. From proficiency in Microsoft Office, Photoshop, Illustrator, Premiere, and FilmoraX to expertise in WordPress development, market trend analysis, and business development, he showcases a versatile range of capabilities.
Ahmed ElMekawy embodies a dynamic blend of academic excellence, leadership, and entrepreneurial spirit. A passionate marketing enthusiast and SEO expert, his impact spans multiple domains. Ahmed doesn't merely participate; he trailblazes in marketing, transforms the digital landscape as an SEO expert, and approaches entrepreneurship as a calling for meaningful impact. His journey reflects ongoing success, marked by a commitment to learning, innovation, and a genuine passion that promises a lasting legacy of contributions across industries.